Eiger began as a recording studio, and recording has always been at the heart of what we do. The new studio was built in collaboration with multi platinum selling producer Will Jackson. The new space has three separate live rooms, a vocal booth and state of the art recording equipment and is home to a range of music producers and engineers who can cater for a broad range of sounds.
Our Producers
Will Jackson

Will started his musical life as a chorister at St George's Chapel, Windsor, followed by Music College. As a keyboard and guitar player and general all-round musician he toured the World with various bands and solo artists including Magna Carta and Martyn Joseph whilst honing his skills as a producer, engineer and arranger. Will has recorded music for TV series, European TV programmes, BBC Radio Scotland, Radio One and Two and XFM radio sessions at Maida Vale as keyboard and guitar player, as well as live recordings for DVD release for Hut/Virgin Records, and album projects in Canada, The Netherlands, Switzerland, Germany, Luxembourg and Finland.
In 1995 Will founded Soundworks Studios where he worked with artists and bands bringing out the best possible recorded performances, developing new artists, co-writing and arranging. He has achieved commercial success and produced Platinum Award-winning records for The Pigeon Detectives and Stevans, Switzerland. Other artists include The Cribs, Kaiser Chiefs, Wiz Khalifa, Embrace, The Music, Magna Carta, The Ukrainians, Scars On 45, Glass Caves, and many more. Will has also written and performed music for UEFA, FIFA, Neptuno Films (Barcelona), The One Show, The National Railway Museum, Yorkshire TV and numerous Radio and TV Adverts.
Dom Richmond

Dom is a music producer, songwriter and performer based in Leeds who began his musical career at the age of 13 writing and performing in various school projects. After receiving a 4 track in his teens he began tracking and recording his own material before moving on to record live bands and artists for friends in the local area. Dom went on to study Music Production at both South Birmingham College and Leeds Metropolitan University where he gained triple distinction and a PGCE in Secondary Music.
In 2013 Dom founded Sandrap Records, an independent recording company dedicated to promoting new and exciting music and offering the best support and advice to aspiring artists and musicians. As a multi-instrumentalist he has a wealth of experience playing the guitar, drums, bass, piano and songwriting. In 2015 he signed a publishing deal with Peer Music securing plays on BBC Television and Netflix as well as local and national radio such as BBC Radio 1, 2, Radio Leeds, BBC Introducing and KEXP. With over 15 years experience as a music producer he has recorded many artists around the UK and worked with This Winter Machine, Morrissey, Gordon Raphael, Mega Happy and The 99 Degree across various studio environments.
Over the last decade Dom has performed with several artists touring the UK and at present is writing and touring with Pablo's Paintings.
Tom Orrell

After Graduating Leeds College of Music in 2014 with a 1st Class Honours Degree and the 'Olivier-Whittaker Award' for Interdisciplinary collaboration Tom began to work as a freelancer around Leeds doing live sound and working from his home studio, before getting involved at and working from The Nave in Stanningley, Leeds.
Over the past few years he has worked there as In House Engineer and Assistant to Owners and Producers Matt Peel (Pulled Apart by Horses, Eagulls, Bad Breeding) and Andy Hawkins (Hawk Eyes, Black Moth The Pigeon Detectives) as well as other Producers who have worked from the studio including Rich Turvey, Mark Gustafson and Adam "Nolly" Getgood. During this time Tom worked with a wide variety of artists (including Kaiser Chiefs, Eagulls, Vitamin, Black Moth, Bad Breeding, The Crookes, Hawkeyes and Autobahn) and have produced work that has been played on BBC Radio 1, Radio 6 Music and Radio X amongst others.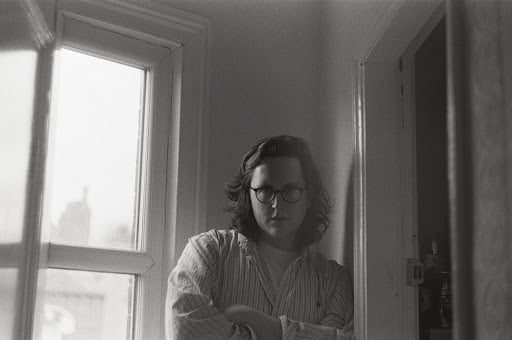 Jacob Andrews
Jacob is a music producer, audio engineer, songwriter and performer who has been active within the Leeds music community since he was 16 years old. Jacob's passion for recording music started when he would record ideas for old projects during school, which then grew into an obsessive thought throughout his later years in secondary school where he would go on to study Music Technology at A-Level. He quickly realised in his first year of A-Levels that the only subject he had and interest and talent in was Audio Production, so he dropped out after 1 year at AS Level and went to Leeds College of Music to do a 2 Year BTEC Course in Music Technology, where he finished with a Distinction. Jacob stayed at Leeds College of Music to study a university degree in Music Production, where he finished with an Upper Division Second Class Honours.
Over his time at University he fully threw himself into the art of production with an interest in vintage recording techniques and recording equipment to produce modern yet stylistically appropriate recordings, refining his production style by taking inspiration from modern producers such as Sam Owens (Sam Evian, Hannah Cohen, Cass McCombs), Andrew Sarlo (Big Thief, Buck Meek, Hovvdy) and Rob Schnapf (Andy Shauf, Elliot Smith) to name a few. While studying he found himself in part of a community of musicians in the Leeds Music Scene that all thrived off of the same taste and aspirations in music. As a performer his main instrument is Guitar, which he plays in the bands for Niall Summerton, Harry Hanson and Holy Water. Jacob also writes, produces and performs in his own solo project under the name Honey Guide. Within these projects Jacob has produced the single 'Peaked' by Niall Summerton. As well as recording some of the parts for Harry Hanson's songs.