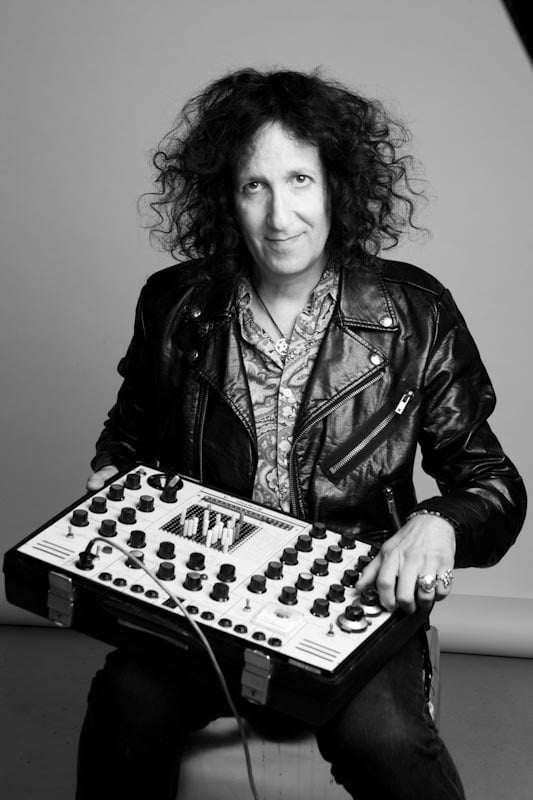 Gordon Raphael is an American record producer and musician from Seattle and New York, currently living in Hebden Bridge. Gordon is most widely known for his work with The Strokes, whom he met while attending an early show at Luna Lounge on Ludlow Street, New York City. He went on to produce their debut EP The Modern Age, as well as their first two albums Is This It and Room On Fire. The EP and first album were recorded entirely in his own studio 'Transporterraum NYC' with 'Is This It' later voted best album of the decade by NME in the UK, and number 2 best of the decade in the USA by Rolling Stone Magazine. He has also produced many songs with artists such as Ian Brown, Regina Spektor and most recently the band Hinds whilst continuing to work on projects across the globe.
As a musician, Gordon formed two original bands during his time in Seattle, Mental Mannequin and Colour Twigs which featured his own songs and after moving to London in 2002 following the success of The Strokes debut album, founded a studio called The Silver Transporterraum of London.
Whilst in London, along with Toby L, the founder of Transgressive Records, Gordon created a clubnight called The Basement Club which presented very early concerts by Regina Spektor, Bloc Party, The Libertines, and Gordon's own band Black Light among many others. In 2005, after working for almost a year on The Strokes 3 album First Impressions of Earth, Gordon moved to Berlin to work with friend and cutting edge producer Moses Schneider.