Eiger's rehearsal rooms are available to book 24 hours a day, 7 days a week.
Each purpose-built room comes with a PA, drum shells and a bass amp, as well as microphones, leads and extension cables included in the hire fee. A range of guitar amps, cabs and drum breakables are available to hire from £2/hr. (See our gear hire page for full info)

Rooms – £12/h
Discount rates available for long term, solo performers and daytime please call 0113 244 4105 / email the website for more info.
Just CLICK HERE to book your room.
Room 1
Room 3
Room 4
Room 7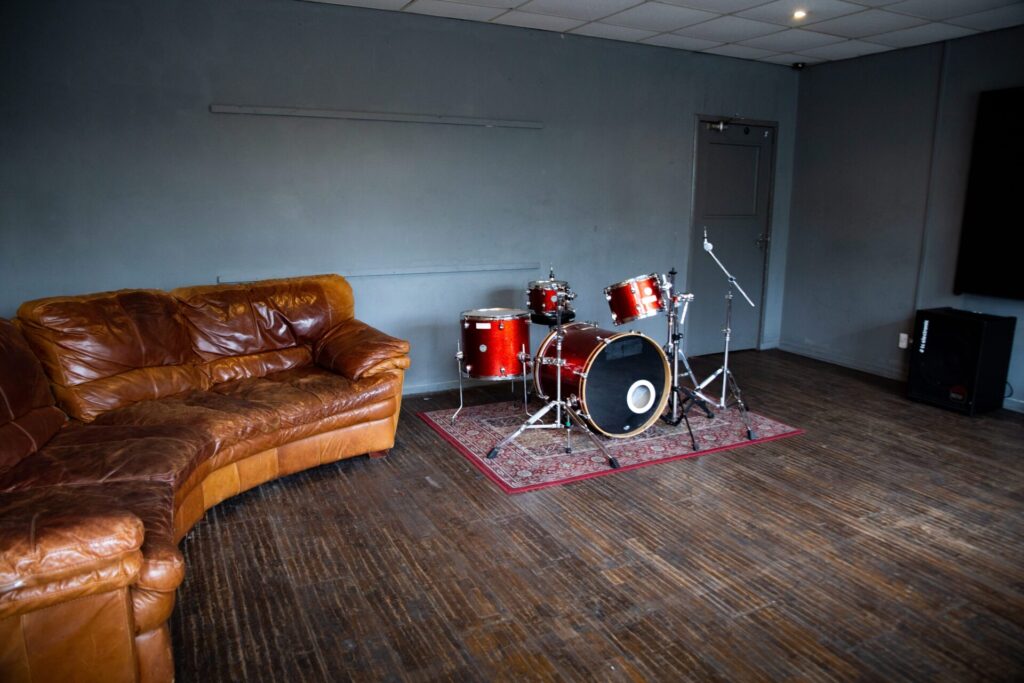 Room 8
Room 9